Over time, your teeth can become yellow, dull, or stained. However, your dentist can brighten your tooth color with whitening treatment completed either in their office or from your own home.
Once you experience the effects of smile enhancement treatment from your dentist, you will want to ensure these benefits last for as long as possible. If you follow aftercare advice from your dentist, you can keep your teeth looking and feeling their best after cosmetic dental treatment. Brookwood Dental Associates, a dental practice located in Lansdale, PA, lists three ways to keep your smile bright after professional teeth whitening.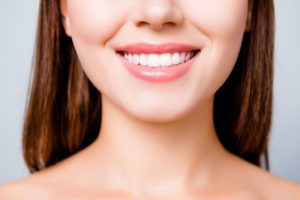 Teeth Whitening Aftercare Tips
Avoid Consuming Foods and Drinks That Stain
Certain dark-colored foods and beverages contain tannins that can absorb into tooth enamel and leave stains behind on the surface of your teeth, even after professional teeth whitening treatment. To preserve your tooth color, you should limit or avoid consuming these types of substances.
Examples of these foods and drinks include red wine, coffee, tea, and blueberries. Smoking can also cause tooth discoloration, so dental professionals recommend stopping this habit to ensure your teeth remain brilliant after cosmetic enhancement.
Continue Good Oral Hygiene Habits
We practice oral hygiene in order to remove plaque, lingering food particles, and residues from our smiles which can cause enamel erosion or other dental harm if it remains on your teeth. If your teeth experience structural damage, they will not be able to look their best.
Additionally, toothpaste contains abrasive ingredients that can help you remove surface stains as you brush your teeth. Continuing these good habits will help your teeth stay healthy and therefore elongate the enhancement effects of your professional whitening treatment.
Proper oral hygiene regimens include brushing your teeth twice each day and flossing on a daily basis. You may benefit from adding mouthwash to your routine as well for an oral hygiene boost, especially after consuming a meal. Drinking water can help you keep your teeth clean too as it can rinse residue in between your brushing regimens.
Visit Your Dentist for Routine Appointments
An important part of your oral hygiene routine should be regular dental cleanings and exams from your dentist. Dental professionals recommend scheduling these routine appointments every six months for optimal oral health benefits.
During these visits, dentists clean plaque and tartar build-up from hard-to-reach spots of your smile to ensure they remain clean, fresh, and healthy. They will also diagnose and treat any dental problems that could disrupt the appearance and structure of your smile. These appointments are good opportunities to talk to your dentist about whitening touch-up sessions if needed as well.
Professional Teeth Whitening Available in Lansdale, PA
Brookwood Dental Associates offer professional teeth whitening services and other cosmetic dental treatments to patients in Lansdale, PA. Our practice also specializes in general and restorative dentistry, including tooth replacement solutions, for patients of all ages. To schedule an appointment with us, contact our office online or reach us by phone at 267.651.7247.