At Brookwood Dental Associates, we offer extensive dental services to patients in Lansdale, PA. Our experienced dental care team has training in general, restorative, and cosmetic dentistry. We provide complete care under one roof with in-house dental specialists that can offer oral surgical procedures, periodontal therapy, and orofacial treatment.
No matter your age or oral health needs, we can help with personalized dental care. We are passionate about helping patients discover the right dental care options for their current oral health needs and to meet their aesthetic goals.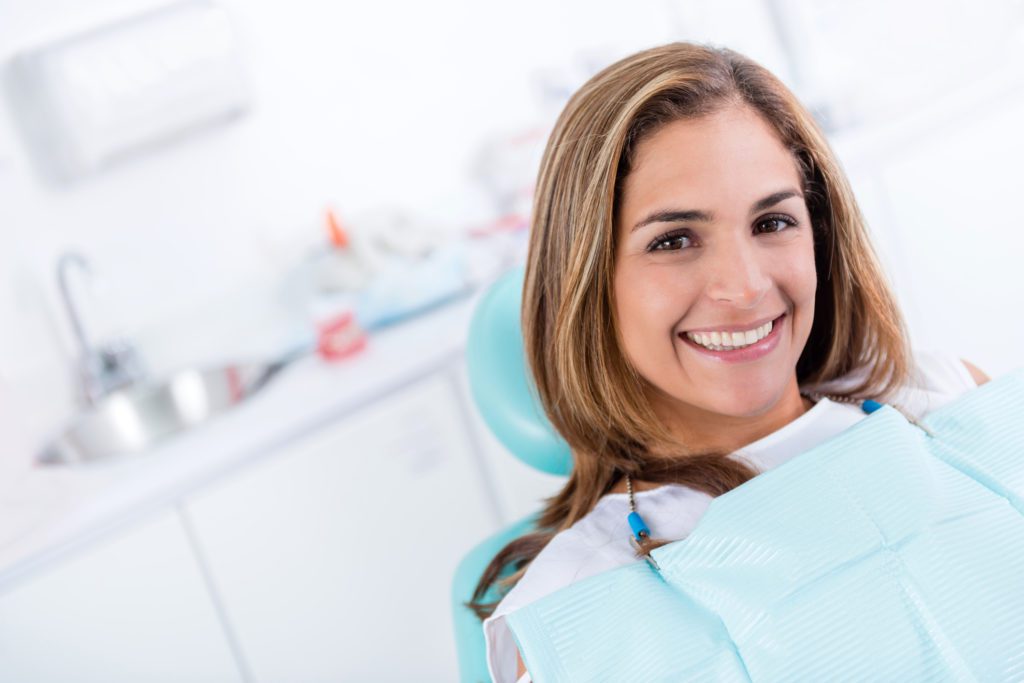 Dental Services in Lansdale, PA
We pride ourselves on offering state-of-the-art treatment to patients in our Lansdale office. Below, learn about our wide variety of oral health treatments at Brookwood Dental Associates:
Cosmetic Dentistry
Our cosmetic dental services can improve the look and health of your smile:
Invisalign: Invisalign is a discreet and comfortable alternative to metal braces. With Invisalign treatment, patients can remove their aligners to clean their teeth and eat without dietary restrictions.
Porcelain Veneers: Dental veneers are thin porcelain ceramic shells that cover dental injuries and stains. We can also provide lumineers to our patients, which are similar to veneers but much thinner and not as permanent.
Dental Bonding: During a tooth bonding treatment, we use a biocompatible material that is molded onto areas of tooth damage or discoloration. The bonding material is color-matched to the shade of natural teeth.
Teeth Whitening: Our teeth whitening treatments use professional-grade bleaching gel, light, and heat to brighten the tooth enamel. Patients can choose from quick in-office whitening and convenient take-home treatment.
General Dentistry
General dental care maintains your dental health and can prevent the possibility of future oral health issues:
Custom Mouthguard: We can create custom-made sports mouthguards for patients who play contact sports like soccer, football, and basketball. These mouthguards protect patients from dental injuries and loss.
Emergency Dentistry: Our dental office can provide emergency dental care for patients with lost permanent teeth, dental injuries, broken restorations, tooth pain, and excessive bleeding.
Family Dentistry: As a family-friendly dental office, we offer dental care to patients of every age. We can help you find treatment to fit your needs, whether it is for yourself, your child, or an older member of your family.
Tooth Extraction: We may need to remove teeth if they are impacted or infected. One of the most common oral surgeries we provide for patients is wisdom teeth extractions. Tooth extractions can stop dental pain and stop the spread of tooth decay.
Restorative Dentistry
Our restorative dentistry solutions can repair teeth, replace missing teeth, treat bite disorders, and remove gum infections:
Dental Bridge: A dental bridge restores a row of consecutive missing teeth with replacement prosthetic teeth.
Tooth Crown: Dental crowns are porcelain ceramic caps. We use crowns to cover dental implants, dental bridges, dentures, and natural teeth.
Dental Implants: Dental implants are durable titanium posts. They can replace single missing teeth or secure dental bridges and dentures.
Full and Partial Dentures: Partial dentures replace rows of missing teeth, and full dentures restore arches of lost teeth.
Gum Disease Treatment: Gum disease is a bacterial infection that affects the health of the teeth and gums. Our team offers antibacterial gel, deep cleaning treatment, and oral surgery to combat periodontitis.
TMJ Treatment: Temporomandibular joint disorders affect the health of the jaw joints, muscles, and teeth. We often recommend physical therapy and nightguards for patients to combat painful symptoms of TMJ disorders.
Schedule a Dental Consultation Today
Are you looking for a dental office in Lansdale or Chalfont, Pennsylvania? Contact Brookwood Dental Associates for comprehensive dental services at 267-651-7247. Feel free to request a dental appointment with our professional dental team on our website. Let us know if you have any questions or concerns, and we can assist you.