If you have been avoiding the dentist or seeking a more personalized dental care experience, we welcome you to contact our Lansdale dental office for an appointment. Routine dental care is an important part of overall health and wellness. Patients who schedule regular appointments benefit from in-depth dental cleanings and exams.
Our dental team also provides routine screenings for various dental problems at these visits. At Brookwood Dental Associates, we provide general dental services at routine appointments. We also offer general dentistry through preventative treatments. Because general care is preventative in nature, we can spot developing concerns and keep them from becoming complex issues.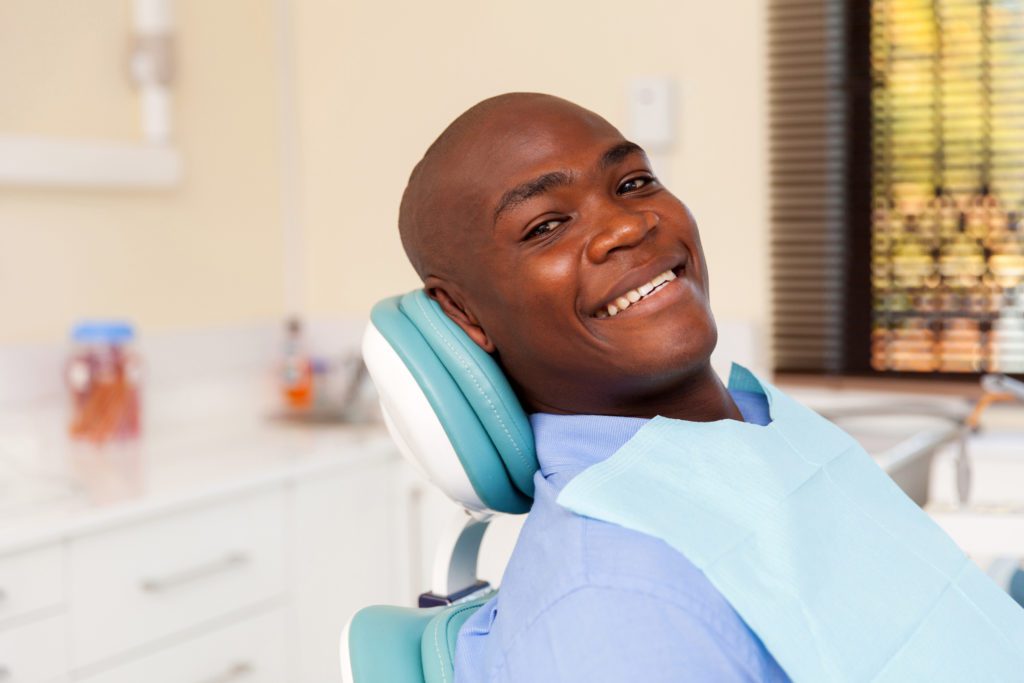 General Dentistry in Lansdale, PA
Our general dental services help prevent the development of future oral health problems:
Emergency Dentistry
In a dental emergency, contact our office for prompt care. We can provide treatment to patients who are experiencing excessive bleeding or tooth pain. Our dentists can also repair or replace broken restorations, injured teeth, or lost permanent teeth. We recommend that patients call us immediately if they have a dental emergency so we can provide them with immediate treatment.
Dental Sedation
Our office uses nitrous oxide, also known as laughing gas. Dental sedation is a treatment method that relaxes patients and allows us to provide pain-free care. Sedation is also beneficial for patients with dental fear or anxiety. Please let us know if you or a loved one have dental anxiety and require accommodations. We will work with you to help you get the dental treatment you need.
Tooth Extraction
Tooth extractions are often essential to improve the health of the teeth and gums. Patients may think dental extractions are painful, but we use local anesthetic and/or dental sedation for patient comfort. In addition, dental extractions can relieve tooth pain caused by impacted or infected teeth. If you notice any changes in the comfort of your smile, contact our office for treatment.
Sports Mouthguard
If you or your child play contact sports like soccer, basketball, or lacrosse, they need a sports mouthguard. Our custom-made sports mouthguards help prevent damage to orthodontics and tooth injuries or loss. Compared to store-bought mouthguards that can easily fall out during a game, our mouthguards are meant to fit patients precisely.
Family Dentistry
As a family dentist office, we can see patients of all ages. Our dentists encourage parents to schedule visits for their children so they can learn the best ways to care for their smiles. Early dental care in a warm and friendly environment also helps prevent dental anxiety in patients as they grow.
General Dental FAQs
Do you want to know more about your general dental options? Learn more with these answers to these frequently asked questions:
When should my child begin visiting the dentist?
We recommend that parents schedule their child's first dental visit after they have turned one year old. Pediatric dental visits are important because they create a foundation for a lifetime of healthy smiles. We will examine the child's smile at routine dental visits and may provide a dental cleaning. As children grow older, we will also recommend treatments that prevent cavities, including dental sealants and fluoride.
What are the signs of tooth decay?
The most common symptoms of a dental infection often include:
Tooth sensitivity
White tooth stains
Visible holes in the teeth
Tooth pain
Tooth decay is caused by harmful bacteria that irritate and eventually eat away at the tooth enamel. Patients can prevent decay by brushing and flossing twice a day. We encourage patients to schedule dental appointments bi-annually or twice a year.
Is dental sedation safe for children?
Yes, nitrous oxide is a safe sedation method in our office. We can use this mild sedative for complex procedures, including tooth extractions or dental fillings. We use nitrous oxide for patients of all ages.
What's the most common general dentistry problem?
Tooth decay is the most common problem we face in our dentist office. By age 34, over 80% of US adults have had at least one cavity.  Many people have at least three dental fillings due to cavities. A big part of general dentistry is informing patients on diet and hygiene practices to try and avoid cavities.
Should I use a manual or electric toothbrush?
Both of these are effective if you're using them properly. An electric toothbrush may be better if you have a movement disorder and it's hard to make the necessary cleaning motions. Electric toothbrushes can be helpful for children, too. Many have timers for kids to know how long they must brush their teeth.
How do I get rid of bad breath?
Bad breath is usually caused by poor oral hygiene. Brushing, flossing, and visiting the dentist regularly are essential to maintaining a healthy mouth and fresh breath. If you're doing everything right, there's a chance that it's not a dental problem. Sinus issues and stomach problems can impact your breath, among other conditions.
Call Our Dental Office Today
Are you looking for a new professional dental office? Schedule a dental consultation with us by calling 267-651-7247. You can also request a dental appointment with us online. We serve patients in Chalfont, Lansdale, and the surrounding areas.