Are you missing consecutive teeth? Do your lost teeth make it difficult to eat and speak? Ask our dentists about dental bridge treatment in Lansdale, PA. The professional dental team at Brookwood Dental Associates is dedicated to providing high-quality restorative dentistry solutions to replace missing teeth. Restorative treatments like dental bridges revitalize the appearance and function of the smile. Patients can speak, bite, and chew easily with dental restorations. Our dentists are passionate about helping patients enjoy a new, comfortable smile.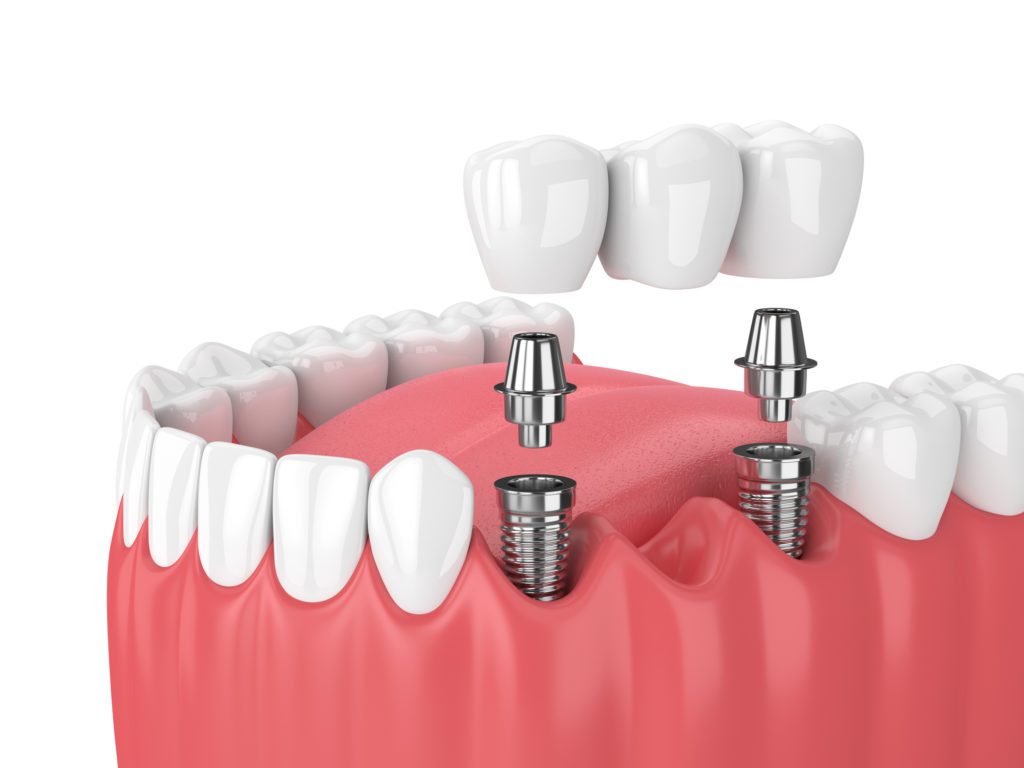 Traditional and Implant-Secured Bridges
Traditionally, dental bridges are supported by teeth adjacent to a missing tooth gap. Natural teeth are capped off by dental implants that keep the prosthetic in place. However, traditional dental bridges do not fully restore the function of the bite. Traditional dental bridges will also need to be replaced over time.
Alternatively, dental implants may be used to support a bridge. Dental implants fuse with the jaw bone after they are inserted into the mouth. Because of this, implants provide stability to the smile, just like natural teeth. Although it may take longer for patients to receive implant-supported bridges, we recommend them over traditional options.
Dental Bridge Treatment
We will make sure that you are in good oral health before you receive a bridge. Then, we will take dental impressions. These impressions are used to make the bridge prosthetic. For patients receiving implant-secured bridges, we will also make sure that they have enough bone tissue in the mouth. Implants require bone tissue to stabilize dental restorations. We will place several implants to support a dental bridge. The implants will fuse to the jaw bone over 3 to 6 months. Once the implants have healed, we will attach the bridge.
Restore Missing Teeth Today
Do you want to replace your missing teeth? Are you looking for a way to create a full and healthy smile? Contact our office for a new dental bridge at 267-651-7247. You can also schedule a dental appointment with us on our website. Let us know if you have any remaining questions about a dental bridge for your smile. We will always be glad to help.