If you want a long-lasting treatment to enhance the appearance of your teeth, your dentist may recommend porcelain veneers. These shell-like fixtures attach to the front of your teeth, building a whiter, more even smile.
This cosmetic solution can boost the look of your teeth but can also make your smile healthier and stronger too. Brookwood Dental Associates, a dental practice serving patients in Lansdale, PA, outlines three benefits you will notice in your oral health when you receive porcelain veneers.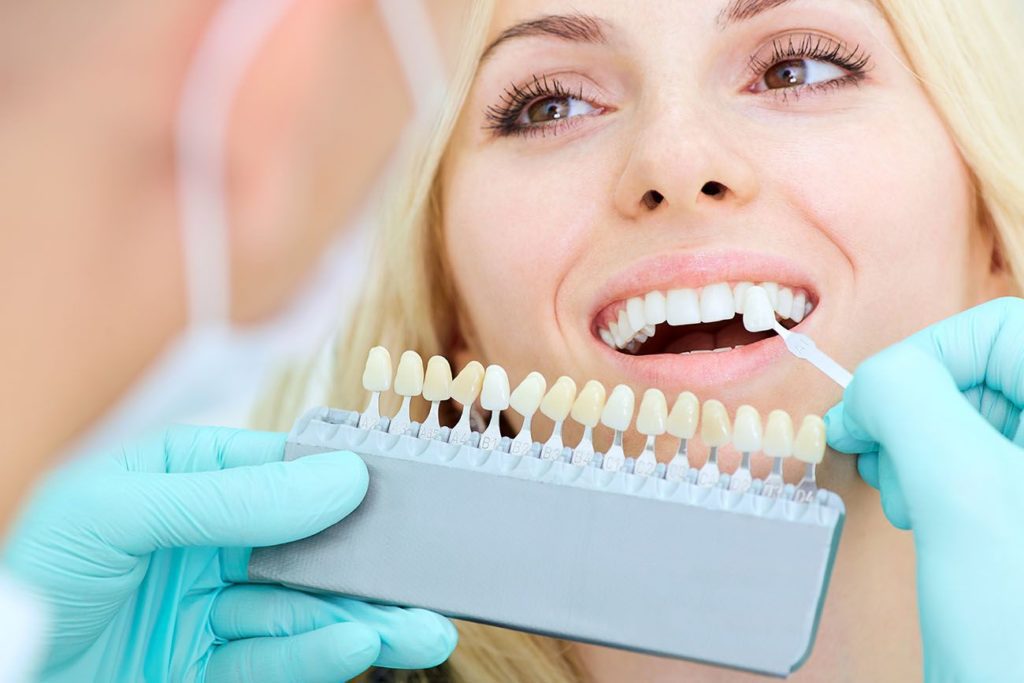 How Do Porcelain Veneers Improve Oral Health?
Replace Thinning Tooth Enamel
Your teeth are covered with a protective outer layer called enamel. Though durable, enamel may erode over time due to poor oral habits or aging. Once enamel is gone, it cannot regrow on its own, leaving your smile vulnerable to dental problems.
Your dentist may recommend restorative solutions to treat weakened tooth enamel. But porcelain veneers can shield the front of your teeth, replacing the thinning enamel and providing protection for this part of the tooth.
These fixtures will block external threats to the underlying layers of your teeth. Therefore, you may find uncomfortable symptoms alleviated, including tooth sensitivity. With proper care, porcelain veneers can remain in place for fifteen years, so you can enjoy long-term enamel replacement benefits.
Simplify Your Oral Hygiene Routine
If you have teeth that overlap, grow crooked, or feature gaps, you might struggle to effectively clean your teeth. When plaque remains on the surface of your teeth, it can lead to major dental concerns, including tooth decay and gum disease.
Porcelain veneers can make your smile appear straighter, allowing you to brush and floss your teeth with more ease than when your teeth were misaligned. Veneers will resist staining and decay. But you should complete your oral hygiene routine as you normally would because veneers will still accumulate plaque and other residues that could impact your oral health. You can lower your risk of developing dental problems by maintaining good oral hygiene practices.
Repair Minor Tooth Breakage
Like your tooth enamel, your dental structure can endure wear and tear daily without issue. However, accidents may occur that may lead to cracks or chips forming in your smile.
Major tooth breakage will require restorative dentistry solutions to fix. But your dentist can amend minor damage to the front of teeth with porcelain veneers. The veneers cover chips and cracks, enhancing the appearance of your tooth while stopping the harm from worsening. Schedule a consultation with your dentist to see if porcelain veneers can help you get the smile of your dreams.
Enhance Your Smile with Porcelain Veneers in Lansdale, PA
Brookwood Dental Associates offers porcelain veneers and other cosmetic dental treatments to patients in Lansdale, PA. You can also discover expert general and restorative dentistry services, including tooth replacement solutions, for patients of all ages at our practice. To schedule an appointment with our dental team, contact our office by phone at 267.651.7247 or reach a member of our staff online.