Do you have dental fear or anxiety? Ask our office about dental sedation. Our dental team provides general dentistry procedures with sedation dentistry for patients in Lansdale, PA. With dental sedation, patients can relax and receive dental treatments without any pain or discomfort. At Brookwood Dental Associates, we make sure that all of our patients feel welcome. We can accommodate you if you have a fear of the dentist due to a negative past experience or a fear of pain and loud noises. Dental sedation is just one aspect of our dental care that can alleviate fear and anxiety.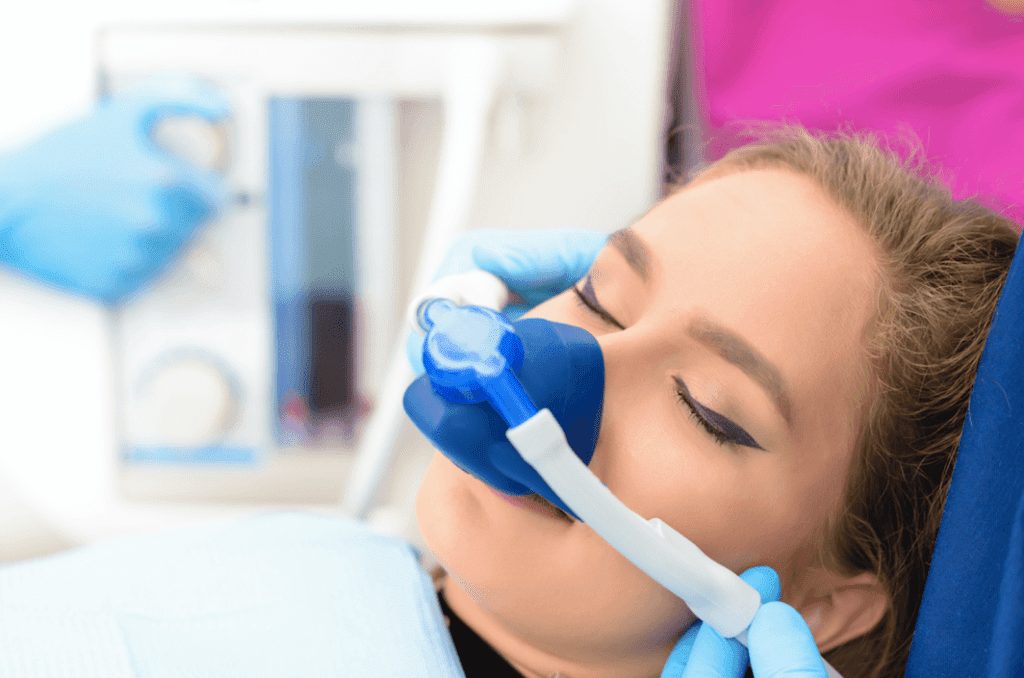 Benefits of Sedation Dentistry
There are several advantages to dental sedation. Sedation dentistry:
Decreases the gag reflex
Alleviates fear and anxiety
Offers painless treatment
Shortens overall treatment times
Lessens muscle and joint soreness
With sedation, all of our dental patients can receive the oral health care that they need. Sedation dentistry is a great option for patients with dental anxiety or a fear of the dentist. This is because dental sedation not only assuages pain but also calms anxiety.
Treatment with Nitrous Oxide
We will discuss all aspects of your treatment plan with you. Our team will also review each step of your dental procedure so you can feel confident in-office. Nitrous oxide is a popular sedation method. It is a gas that is delivered with oxygen through a mask. We will place the mask over the nose and mouth, and it will take several moments before you feel drowsy. Most patients do not remember their procedures under sedation. Under this type of sedation, patients often feel lightheaded yet relaxed.
Nitrous oxide is a safe option for younger patients as well. We deliver the appropriate amount of sedation for patients based on their age so they can feel comfortable during more complex dental procedures.
Request a Dental Appointment
Contact Brookwood Dental Associates for an appointment today at 267-651-7247. You may also schedule a dental consultation with our dental team on our website. We look forward to seeing you on your next visit to our office. Please let us know if you have any remaining concerns and we can assist you.